Maruyama Senko

Japanese Yuzen Washi
Online Store

Traditionally Produced in Kyoto
for the world connected with smiles.
Manufacturing Process
Have Right Colors
Mix ink right before dyeing to have ink of perfect colors.
All ink is made by the factory chief himself to assure color stability.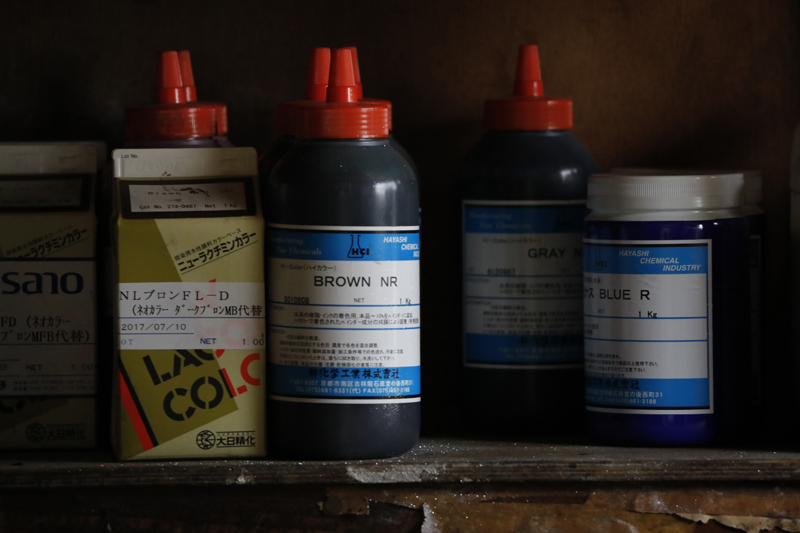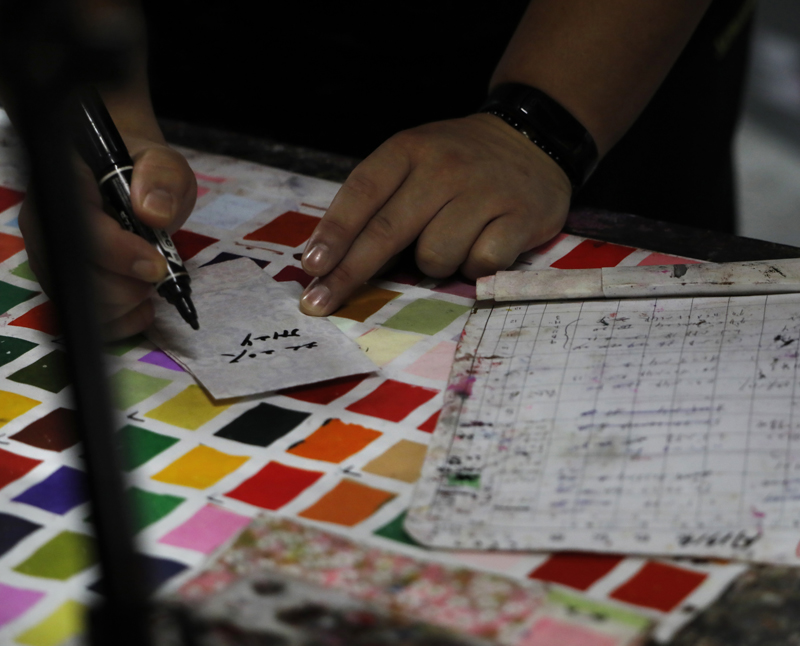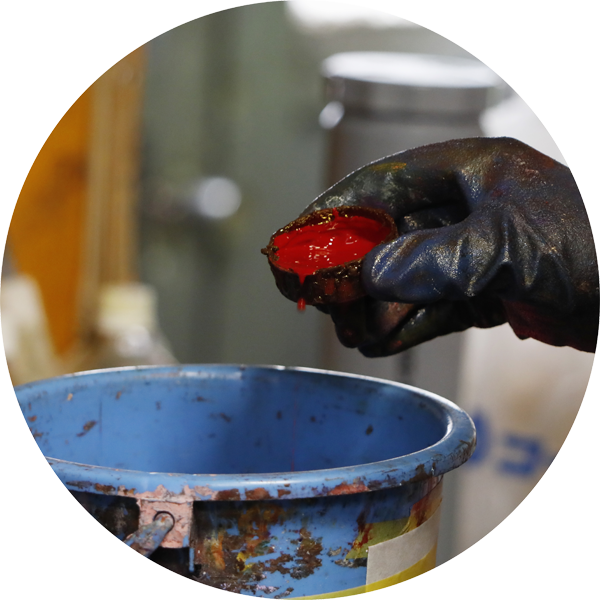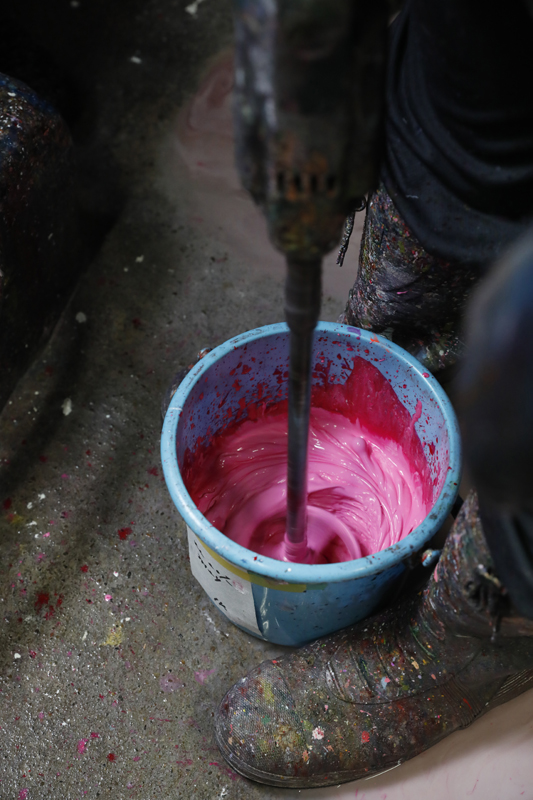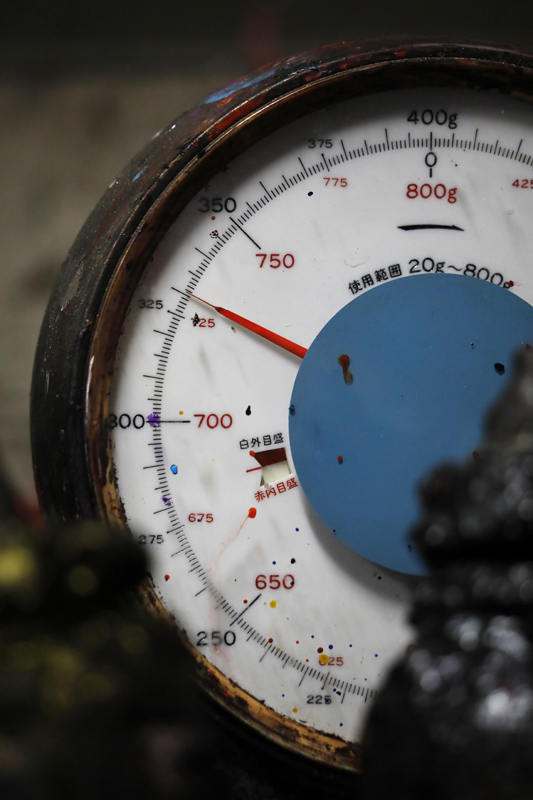 Dye cordially
Dye high-quality paper one by one, with several layers of stencils and artisans' careful handwork.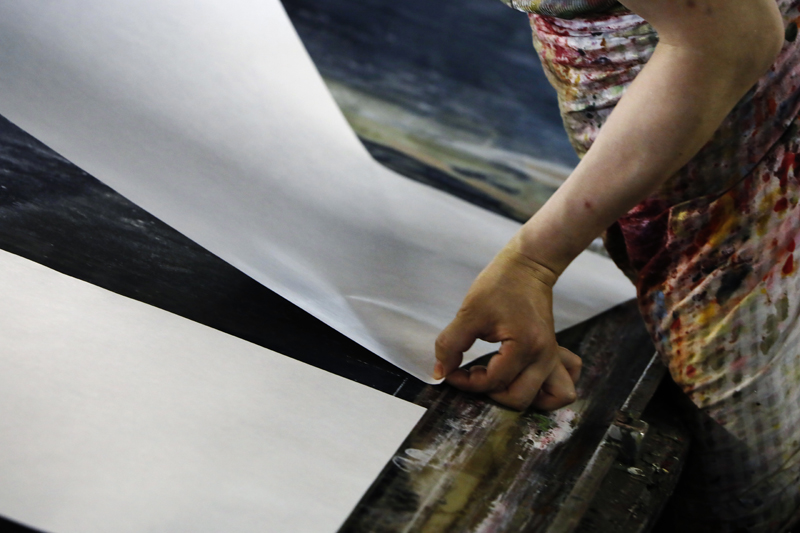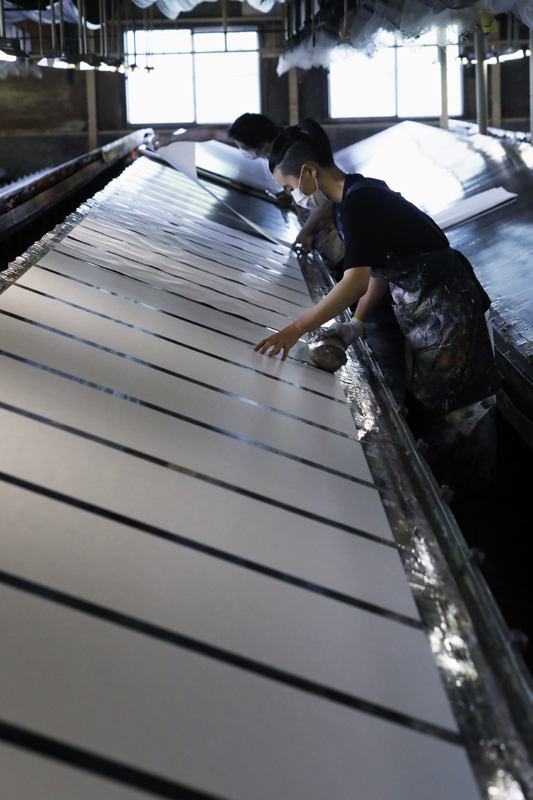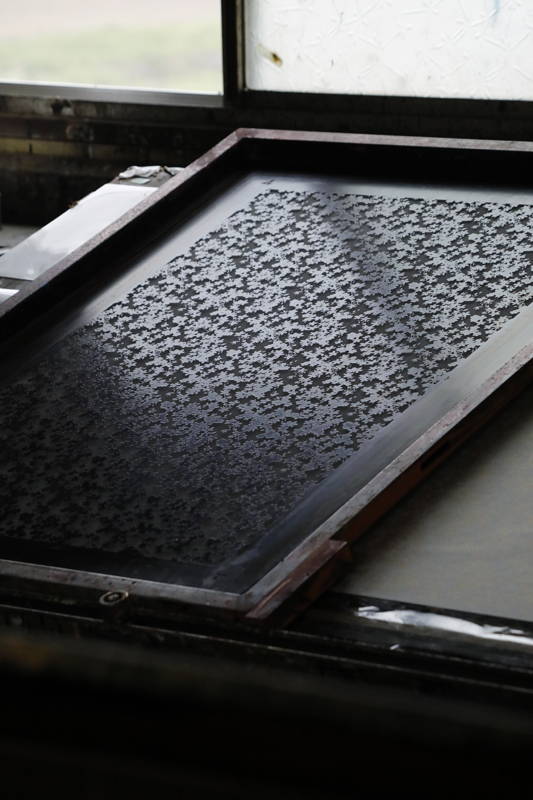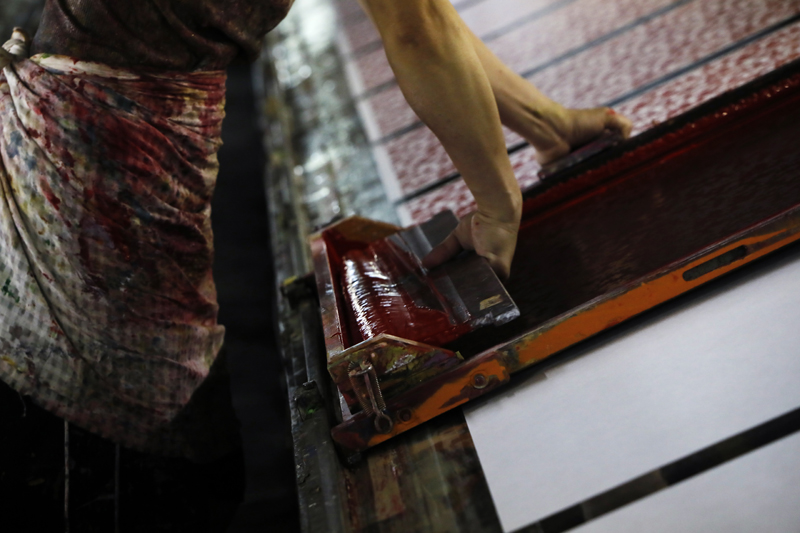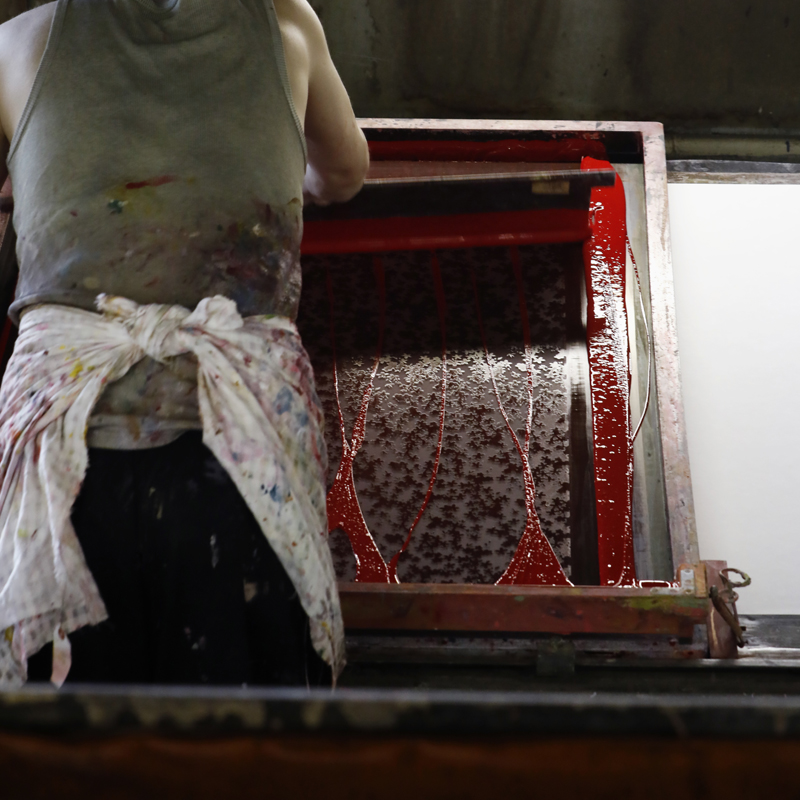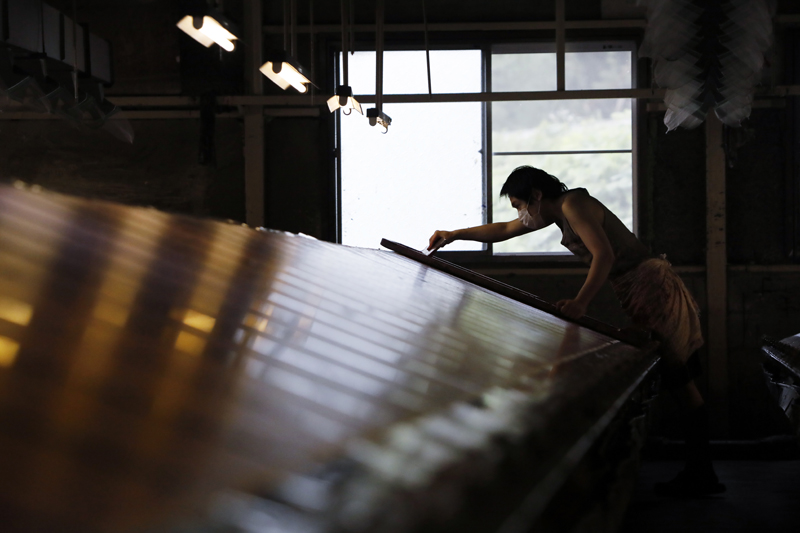 Dry
Dry with air of appropriate temperature for colors to stay on the paper stably.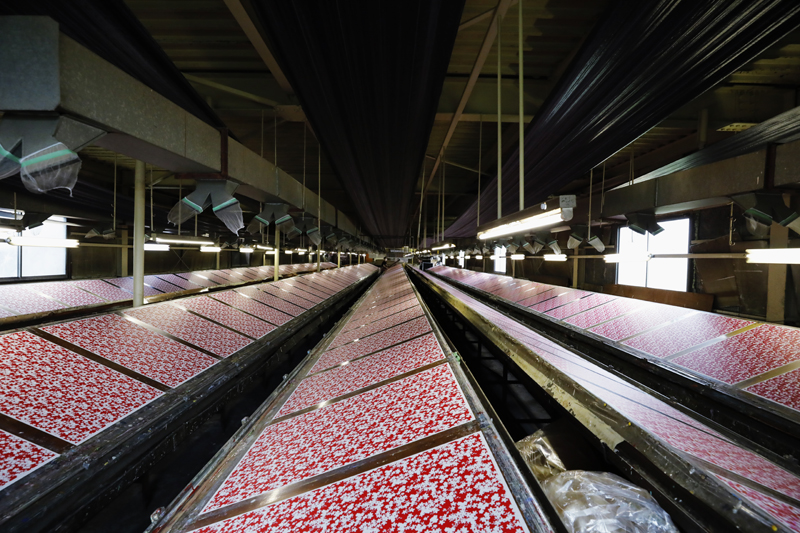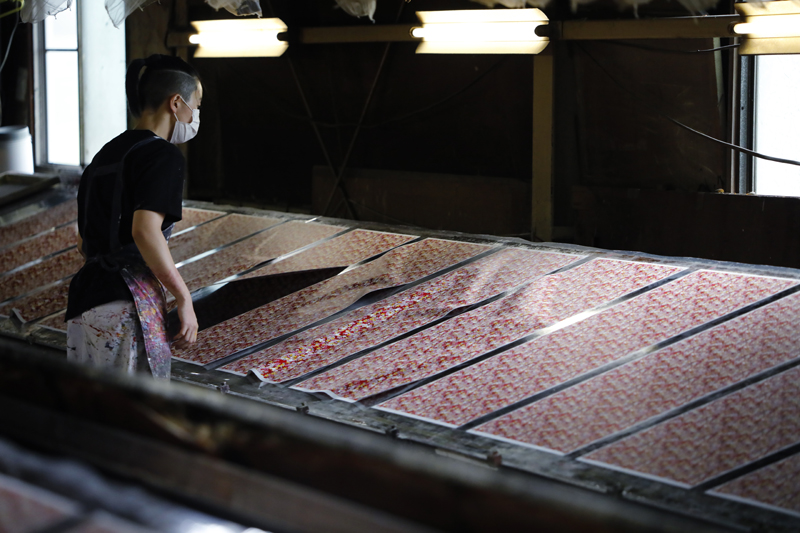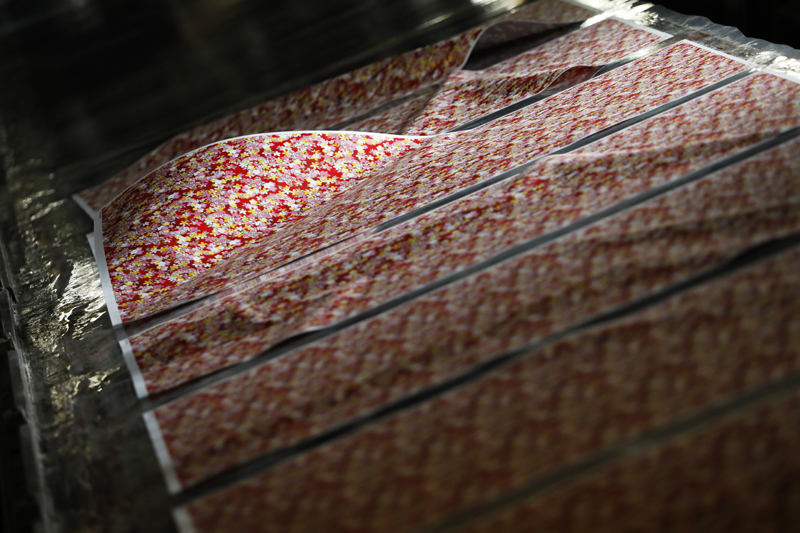 Assure Quality
Check dyed paper with care eyes of the artisans and assure quality of the product.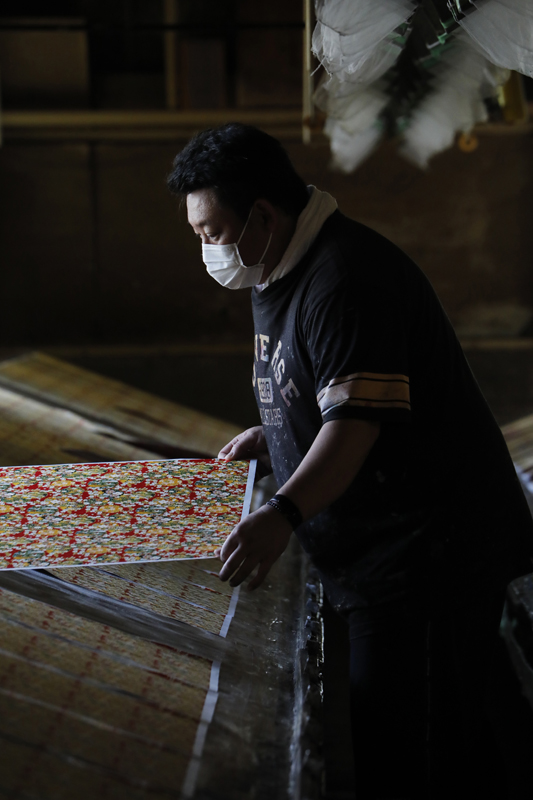 Online Store
Please choose your favorite ten sheets for 20,000 JPY (incl. shipment cost).
If you order more than ten sheets, they can be ordered at @2,000JPY.
Each piece is 970mm * 640mm large.
Maruyama Senko
We make Yuzen Japanese paper with various designs, using the same traditional dyeing technique as has been used for kimono.
It may look like just paper with pictures and patterns printed on it, but actually is far more than that. Each sheet has cultural meanings and background, which comes out to this world only with the hands of our artisans, who mix ink into beautiful colors and carefully hand-print sheets one by one. We are very sure that our literally three-dimensional sheets of paper will entertain the eyes of you and your important people.
We would be happy if you choose our Yuzen paper for origami, daily necessities or wrapping gifts for your loved ones. We also look forward to seeing you discover new ways to use the paper that we have not even anticipated.
There is nothing happier for us to see that our Yuzen paper becomes a means of communication for people all over the world - regardless of their age, gender, race, etc. - and helps people have a memorable and enjoyable time.
Factory Chief Kazutake Akiyama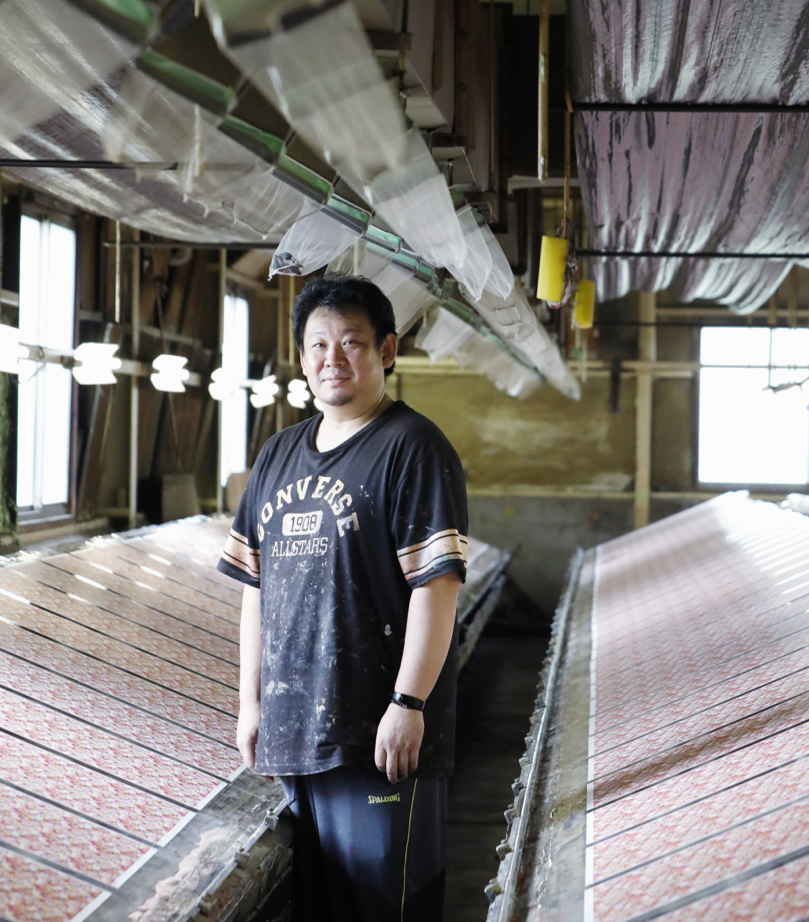 Kazutake Akiyama was born in Chiba. He started training to be a dyeing artisan from scratch about 20 years ago. During his long training period, he has created countless colors through trial and error so that now he dyes paper in colors that perfectly match clients' preference.
Working as an artisan and keep producing new designs and products, he is hoping and planning to "deliver Yuzen washi to all the children in the world to make them smile and let them have the opportunity to enrich their mind through touching Japanese culture including Yuzen washi and origami." He devotes himself every day to his dyeing work and continues his growth as a professional.
Culture of Yuzen Washi
We make Yuzen Japanese paper by using traditional Yuzen dyeing techniques. This Yuzen Japanese paper is the material of "Chiyogami," also widely known as "Origami".
Yuzen dyeing -
The name of Yuzen comes from Miyazaki Yuzenzai, who was painting on fans in Kyoto during the Edo period. In the Genroku era of the period, Yuzen dyeing was invented by applying the style of the fan paintings drawn by Yuzen to the pattern of Kosode(a kind of kimono). It was characterized by a variety of colors and curved, simplified patterns symblizing plants, animals and landscapes, called "Yuzen patterns." In order to dye a pictorial pattern, a technique to place a thin glue on the outline of the pattern was invented. This technique prevented bleed between colors and came to be called "Yuzen dyeing". Among the technique, one is called "Tegaki Yuzen," where pieces are dyed one by one with careful hand work of the artisans. We, Maruyama Senko, produces Yuzen Japanese paper using this Tegaki Yuzen technique, accomplished with stencils also unique to this technique.
Chiyogami -
Chiyogami is Washi (Japanese paper) with a pattern printed with hand using stencils. It was originally used for wrapping gifts, and today, it is also used for paper crafts such as making picture dolls or covering paperbacks, and origami, folding paper into three-dimensional objects, a traditional Japanese plaything.
Corporate Overview
Factory Name

Maruayma Senko

Business Objectives

Planning, manufacturing and sales of hand-printed Yuzen Washi paper.

Address

12-1 Mukaijima, Nishida, Yagi-cho, Nanatan-city, Kyoto Pref. 629-0134 JAPAN

Owner

Yasuyoshi Maruyama

Factory Chief

Kazutake Akiyama